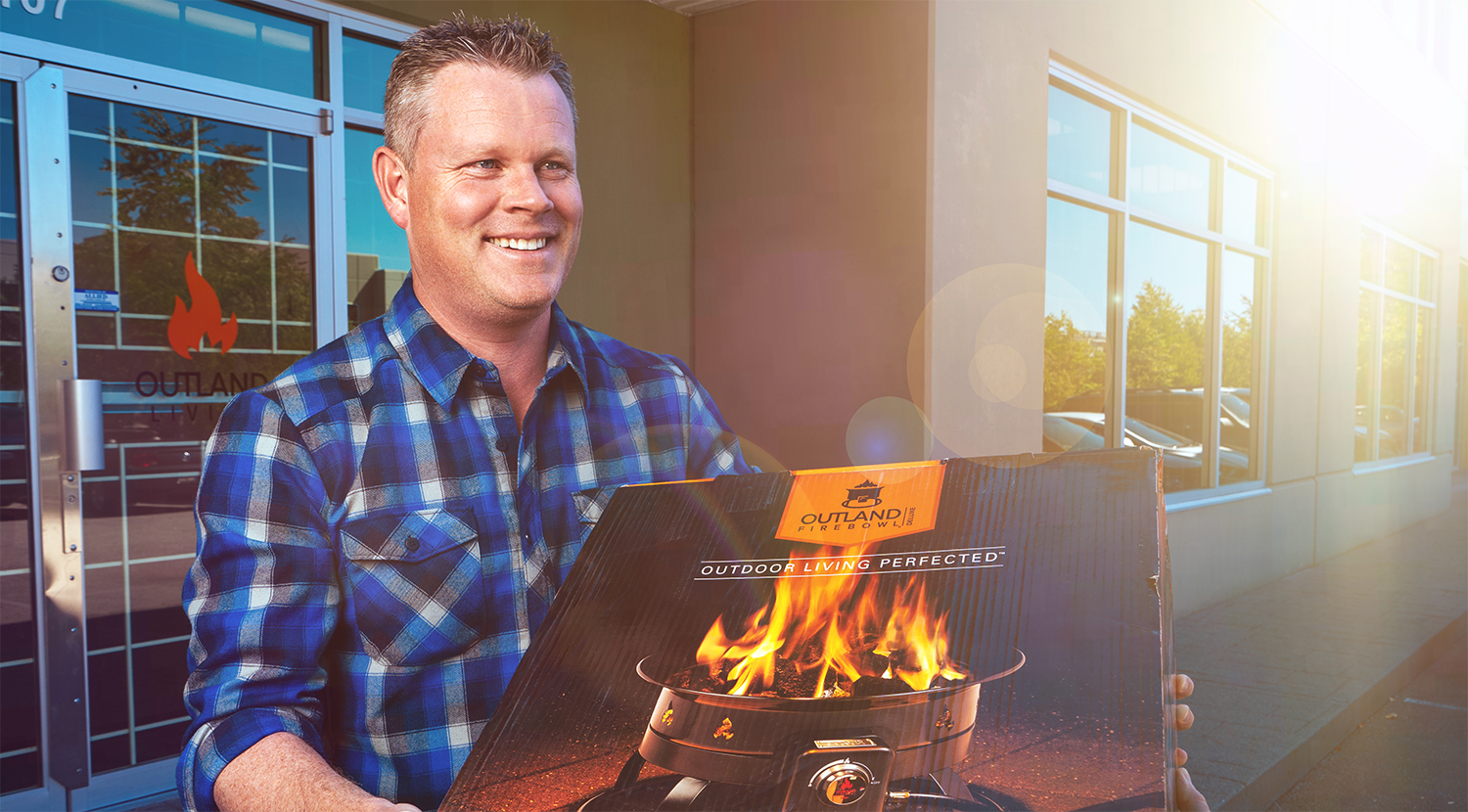 Our Story
Founded in 2010 by accomplished business partners Willie Fisher and Frank Fan, FMI Brands Inc. DBA Outland Living initially supplied Get Lost Wasp natural wasp deterrent, Reusable Roasting Sticks, and the Ban Buster Portable Propane Fire Pit to small business locations across Canada and the USA. The passionate entrepreneurs' prior experience across multiple enterprises, combined with the in-depth knowledge of all aspects of industry, allowed them to think big for Outland Living right from the beginning.
FMI Brands Inc. is widely known for the popular Outland Firebowl, which was introduced in 2012, and subsequent 

other portable propane fire pits models. Campfire Ban? Bust it! was the tagline of the first model, the Ban Buster, 

which was picked up by Canadian Tire in 2010. In the first full season of 2010, FMI Brands Inc. was headquartered 

in a small 1000 sq. ft. second floor office space without corresponding warehouse space. As a result, our 

Salesman/Shipper shipped and received product in and out of one partner's garage for that successful first 

season! A new office space and 10,000 sq. ft. warehouse was located in spring 2011, and FMI Brands Inc. moved 

in. Two more expansive moves with the next 11 years has landed FMI Brands Inc. in its beautiful brand-new 

current location. Costco Canada began offering the Outland Firebowl in 2013, and the following season both 

Costco Canada and USA stocked the Outland Firebowl Deluxe across the majority of store locations.

Outland Living is proud to ensure our high quality products are delivered with consistency through direct supervision on every level – from material sourcing, new product development, and rigorous testing. We stand behind our high standards and are driven to deliver exceptional customer service. Replacement parts are readily available in the event they are required, while fast and friendly support is provided both through our toll free number and e-mail. We have a mission here at Outland Living to create what we call "Disruptive Value"; we are driven to provide our customers with superior quality products at affordable prices. We are constantly innovating ways to even further improve the quality of our products while still driving costs down. We believe this commitment to our customers both creates and maintains a loyal, trusted relationship. 
With a variety of products on the market, we are more driven than ever to continue to diversify and grow.
From the backyard to the backwoods™, we've got outdoor living perfected®.